With its close proximity to the Gulfstream waters off Florida's East Coast, The Palm Beaches are the undisputed epicenter for word-class angling. Sports fishermen from around the globe are drawn to the bountiful Atlantic waters and the Bahamas nearby. Whether it's flyfishing for bonefish on the Bahamian flats, deep dropping along the continental shelf for tile fish or offshore trolling for big game tuna or billfish, experienced anglers find the perfect homeport in The Palm Beaches.
World-Class Fishing Destination
The Palm Beaches are a hot spot for some of the most sought-after species and offer a variety of fishing excursions year-round. From kite fishing rigs extended from towering outriggers to electronic deep-drop reels for bottom fishing, every day brings a new adventure for serious anglers. Plentiful local catches include mahi mahi, grouper, tripletail, kingfish, and snapper. For the ultimate thrill, The Palm Beaches are also a part of Sailfish Alley, where record-size sailfish congregate closest to shore. Inshore waters, bridges and local structures attract tarpon, redfish, snook, pompano, and more.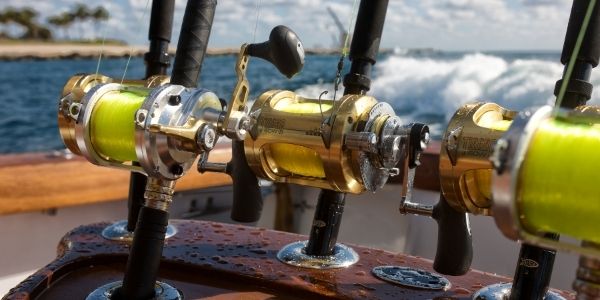 Top-Rated Events and Tournaments
The Palm Beaches are also well-known for their annual fishing tournaments, bringing the sport's top fishing teams to the area to compete in high-stakes tournaments for impressive rewards. From November through May, numerous annual Sailfish and Billfish tournaments occur along the east coast, including the Silver Sailfish Derby in January. For those looking to target game species like wahoo, kingfish, and mahi mahi, the KDW Classic in June, the Kingfish Mayhem Pro Series, and more provide plentiful competitions.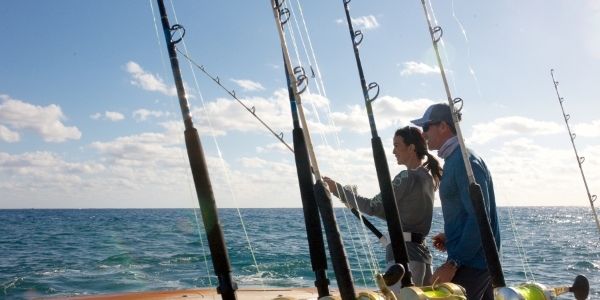 Additionally, the Palm Beach International Boat Show is a favored yearly event, featuring more than $1.2 billion worth of yachts and accessories. Lining the marinas at Flagler Drive, this event brings hundreds of boats from around the world, including superyachts nearly 300 feet in length.
Intracoastal Waterway Boating Access
The waterways within The Palm Beaches are world-renowned for both their scenic beauty and their connectivity. Two major inlets lead from the Atlantic Ocean to the Intracoastal Waterway, allowing easy access to any inshore or offshore adventure. Not only is Palm Beach Gardens a destination unto itself, but the area's prime location puts the city near other world-class locales. Day trips to Fort Lauderdale and The Bahamas are a breeze, just 37 and 55 nautical miles away respectively. The Florida Keys are also a popular weekend destination, with vibrant city life and numerous fishing excursions to explore.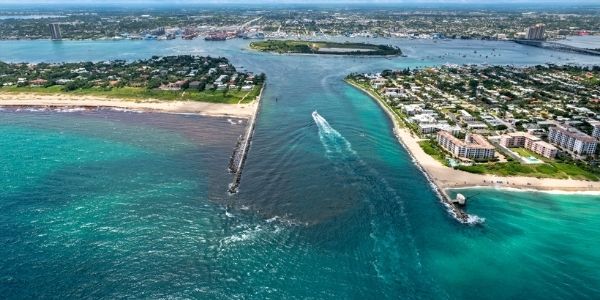 Waterfront Restaurants Abound
After a long day spent out on the water, The Palm Beaches' reputation for delectable fine dining is sure to please any discerning palate. Reminisce the day's activities while watching the sunset over the water at Sailfish Marina, River House, and Seasons 52. Or cruise over to Jupiter's 1000 North, Love Street, or U-Tiki to enjoy tropical libations while planning the next offshore adventure.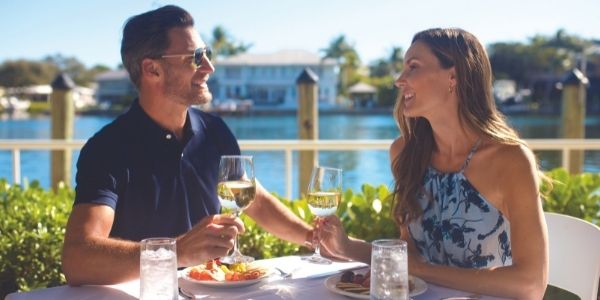 Underwater and Above Water Adventures
Whether paddle boarding the Intracoastal Waterway or snorkeling offshore, a long list of watersports guarantees plenty of entertainment for visiting family and friends. The area's warm, clear waters boast one of the most diverse marine ecosystems in the world, ensuring spectacular diving and spearfishing experiences for any age and skill level. Whether you're swimming alongside sea turtles or exploring the spectacular coral formations at Peanut Island, Coral Cove Park, and The Breakers, unforgettable moments abound for the entire family. Experienced divers can venture even further to explore Phil Foster Park's underwater sculptures, and Cable Crossing's natural coral reefs and caves. The reefs and ocean waters are also popular destinations for spearfishing, including Palm Beach Triangle, Nunns Ledge, and Larsens Valley.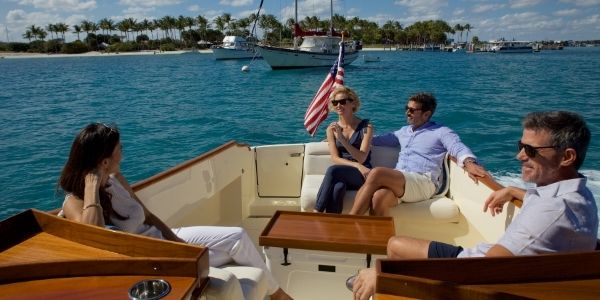 New Marina-Front Residences Make an Ideal Home Port
Mere minutes to the Palm Beach Inlet, Landing at PGA Waterway provides the rare opportunity for a waterfront homeport, where residents can lease a limited collection of boat slips within their own backyard. Accommodating vessels up to 75 ft. in length, future residents will enjoy an unprecedented waterfront lifestyle, with resort-style amenities, including a 100-foot infinity-edge heated pool, a waterfront private Intracoastal Waterway park, a multi-level Clubhouse, and a myriad of attentive services that ensure luxury at every turn.
From a private entry foyer and insulated glass to multi-zone air conditioning systems and smart home automation, every aspect of these 98 spacious condominium residences has been designed for energy efficiency and convenience. Each ultra-luxe three, four, and five-bedroom residence is designed for optimal enjoyment and entertainment, with soaring floor-to-ceiling windows and private terraces providing elevated and unobstructed views of the picturesque Intracoastal Waterway. Landing at PGA Waterway's residential levels will rise above two floors of parking, where each resident has two dedicated parking spaces with service available for EV rapid car charging stations.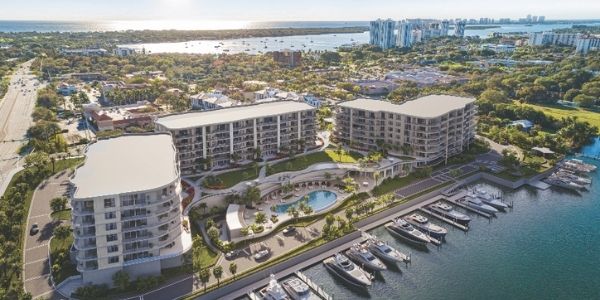 Residences at Landing at PGA Waterway start at $3.9M with pre-sales to commence June 1st. The project is slated to break ground in the third quarter of 2022. Join the VIP list to stay updated and be included as more information is released. Please visit LandingPGAWaterway.com or call 561-403-1011 for more information.
Image Credit: Kimo Photography
With a year-round tropical climate, bustling downtowns, and pristine beaches, the Palm Beaches are a premium lifestyle destination. The area is an epicenter of activity, with world-class markets, five-star cuisines, and some of the nation's best golf courses. This tropical locale on Florida's East Coast beckons residents to relax, experience, and enjoy all the Palm Beaches have to offer.
Five Star Dining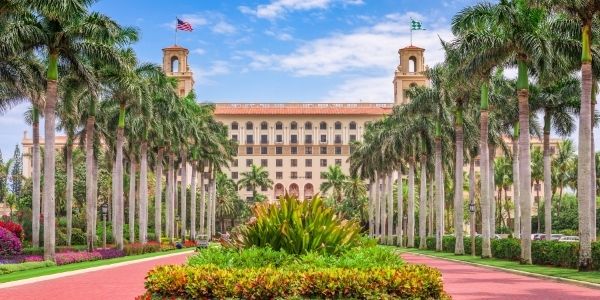 From waterfront restaurants to five-star meals prepared by world-renowned chefs, the Palm Beaches have a reputation for delectable fine dining. In the true spirit of a destination resort, the Breakers Palm Beach hosts nine dining experiences, each unique in theme and cuisine. There are also several exquisite steakhouses in the region, including Okeechobee Steakhouse and Morton's. ECHO of the Breakers transports the senses with a veritable feast of Chinese, Japanese, Thai, Korean, and Vietnamese dishes. An intoxicating array of Indian flavors and spices grace the cuisine of Stage Kitchen & Bar. Carmine's La Trattoria, La Masseria, and Seasons 52 bring the heart of Italy to Palm Beach Gardens, with mouthwatering Italian favorites. Even more options are available throughout the Palm Beaches, sure to please any discerning palate.
World-Class Shopping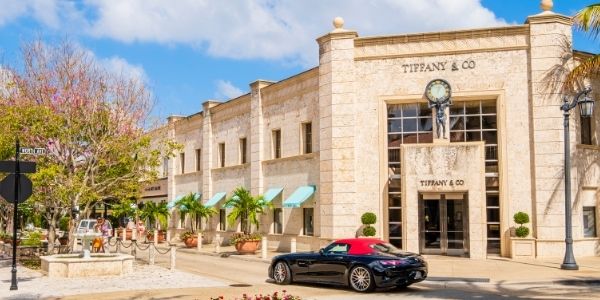 For the fashionistas, Palm Beach Gardens is filled with world-class shopping destinations just along PGA Boulevard. Downtown at the Gardens is a local favorite, filled with eclectic shops, art sculptures, and live entertainment. For fresh produce and handmade crafts made and grown by local farmers and artisans, the Gardens Green Market is open every Sunday. Finally, known worldwide as a retail mecca, Worth Avenue is a must-shop for any resident. Just steps from the ocean, this landmark destination features an array of luxury boutiques, iconic fashion brands, and al fresco dining.
A Gateway to The Bahamas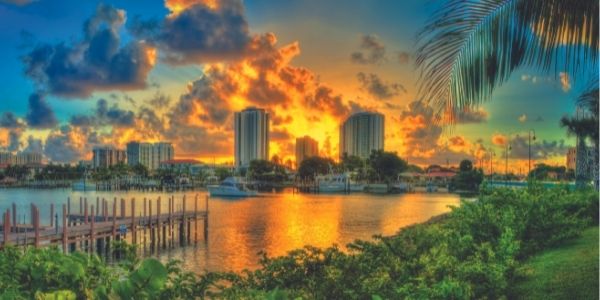 Photo Credit: Kimo Photography
With two inlets leading from the Intracoastal Waterway to the Atlantic Ocean, boating is a way of life in the Palm Beaches. Just 55 nautical miles from the Palm Beach Inlets, the area serves as a yachting getaway to the Bahamas. Closer to home, anglers enjoy various catches from the inshore, and offshore waters as well as the freshwater lake Okeechobee. The offshore waters are home world-class billfish, wahoo, mahi-mahi, kingfish, grouper, and more.
A Premier Golfing Destination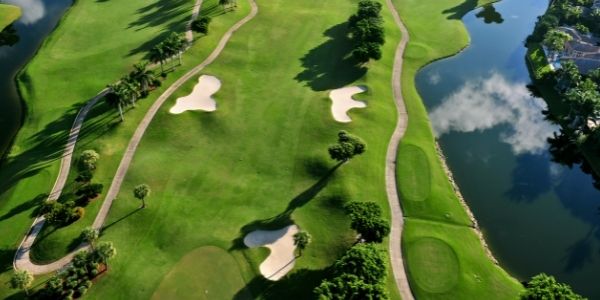 Palm Beach Gardens is known as the Golf Capital of the World, with some of the most prestigious clubs in the country, top PGA professionals, and nationally ranked courses designed by golf's best. Golf some of Florida's top courses at one of six PGA National Resort golf courses. With 7,045 yards of peril, the Jack Nicklaus designed course The Champion is a must-play on any avid golfer's list and challenges the pros each year during the Honda Classic. Also named for the legendary Jack Nicklaus, the Bear's Club 18-hole championship course is among the world's best. Playing 7,164 yards, this course winds through the natural setting of cypress, pine, and oak trees. The Championship Course at Trump International Golf Club has been rated #1 in the state by Florida Golf Magazine for its stunning integration of the tropical landscape into a challenging course for all skill levels. The most recent addition to the area, Michael Jordan's ultra-exclusive Grove XXIII, features a unique double-helix design, meaning golfers can play in four nine-hole combinations or three- to six-hole loops.
The Best Beaches in South Florida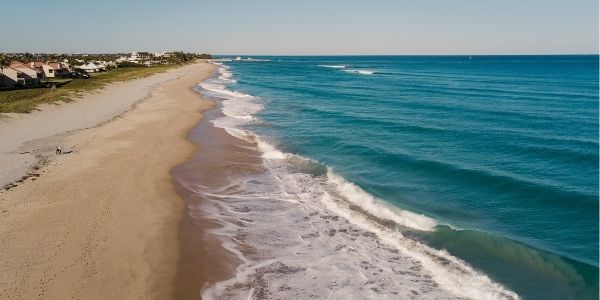 Spanning 47 miles along the Atlantic Ocean, the Palm Beaches boasts many quaint, secluded gems that make for the best days on the water. As an uncommon treasure of original, pristine beauty, John D. MacArthur Beach State Park is a haven for several rare or endangered species, with a nature boardwalk for families and birders alike to enjoy. Guests also enjoy snorkeling along the reef, kayaking through the estuary, or fishing in the clear blue waters of the Atlantic. With an unspoiled coastline, Juno Beach is the densest sea turtle nesting ground in the world for leatherbacks and loggerheads. The nearby Loggerhead Marinelife Center, a working sea turtle hospital and learning facility, also hosts turtle walks on the beach from May to October.
New Waterfront Condominium in the Center of it All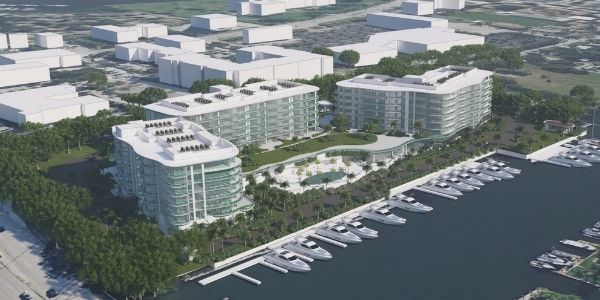 Centrally located in Palm Beach Gardens along the Intracoastal Waterway, future residents of Landing at PGA Waterway will enjoy this once-in-a-lifetime address, surrounded by all the Palm Beaches have to offer. This boutique, gated community is set to provide 98 spacious marina-front residences ranging from approximately 3,100 to over 5,000 sf.
The marina-front residences offer a limited number of boat slips for lease, accommodating vessels up to 75 ft. in length. The extraordinary, multi-level Clubhouse will include a Resident club room, state-of-the-art fitness center, expansive pool deck with cabanas, outdoor gathering spaces, and a myriad of resident services. The on-site private park situated right on the Intracoastal Waterway will offer pavilions and barbecue stations where residents can watch the boats go by and take in The Palm Beaches' stunning sunrises.
Landing at PGA Waterway is in its final planning stages, and pre-development project information is available by private appointment only. Join the VIP list to stay updated and be included as information is released. To join the VIP list and stay updated on the latest news, visit LandingPGAWaterway.com or call (561) 403- 1011 to learn more.
Landing at PGA Waterway will be the first and only private, luxury residences to overlook the Intracoastal Waterway at PGA Boulevard. The exceptionally unique community enjoys an elevated site that spans more than 800 ft. of the Intracoastal shoreline. The highly anticipated community will offer an unprecedented waterfront lifestyle in an enviable Palm Beach Gardens location. The community is the vision of South Florida developer Dan Catalfumo and will offer a limited collection of just 98 luxurious marina-front residences, as well as a limited amount of boat slips for lease, accommodating vessels up to 75 ft. in length.
The Catalfumo Companies
Credited with dozens of successful properties developed in Palm Beach Gardens, Dan Catalfumo of Catalfumo Companies is the visionary leader who assembled an impressive development team to bring the project to life. Founded in 1978, Catalfumo is one of the largest family-owned and operated development firms in South Florida. They are consistently recognized for delivering thoughtful design and exceptional quality in every project.
Catalfumo Companies' solid reputation was built from developing other successful projects in the region including The Ritz-Carlton Residences on Singer Island, Addison Reserve Country Club in Delray Beach, and The Ritz-Carlton Country Club in Jupiter. They have also developed the five buildings within Marriott's Ocean Pointe along with the Canon Sport condominium for Nationwide Insurance, both in Palm Beach Shores.
Spina O'Rourke
Spina O'Rourke residential design and architecture firm has garnered attention in recent years with their innovative concepts for VistaBlue on Singer Island, Azure in the Palm Beaches and The Alexander in downtown West Palm Beach.  Founded in West Palm Beach in the late 1970s, Spina O'Rourke is an acclaimed architecture and interior design firm. For over 40 years, the company has created executive and innovative designs that inspire and enhance the surrounding environment. This dedication and innovation earned them recognition in South Florida Business Journal's architects of distinction in their Book of Lists in 2018.
The company's experienced design team has been responsible for cutting-edge architecture throughout the medical, restaurant, automotive, financial, and corporate office industries.
The Decorators Unlimited
Landing at PGA Waterway's sophisticated interior designs will be created by Bob Martin and his team at The Decorators Unlimited. This premier, luxury interior design firm is internationally renowned for its unparalleled attention to detail, exquisite furnishes, and seamless final touches. With decades of relationships on their side, Martin's team has created elegant spaces across the world, from the California coastline and colorful Caribbean Islands to the majestic mountains of Colorado and the remote reaches of Russia. The Decorator's Unlimited touch is elevating the Landing at PGA Waterway's interior spaces including all residences, common areas, and the Clubhouse.
Real Estate Sales Team
As the sales team behind Landing at PGA Waterway, Kevin Spina and Angel Taylor have over 50 years of combined real estate experience. Kevin Spina, founder of The Spina Group, and his team are constantly ranked as one of the top real estate teams in Palm Beach County for their unparalleled personal service, and vast area knowledge. The Spina Group is also a part of The Keyes Company, the number one independent brokerage firm in Florida. Angel Taylor, a resident of the Palm Beaches, enjoys sharing her wealth of local knowledge as well. As an on-site broker, Angel has sold real estate in some of the most prestigious Palm Beach County communities, including SeaGlass Jupiter Island, The Bears Club and Water Club, North Palm Beach.
Cotton & Company
Cotton & Company is an industry leader in the brand development of curated luxury properties from around the globe. Serving an impressive roster of clients over the past four decades, their specialized team breathes life into extraordinary communities to inspire the imagination while also capturing the innovation of each unique address. The company's vast portfolio showcases success in markets worldwide, including communities from Panama to Poland and throughout the US and the Caribbean. Cotton & Company has also been selected by Forbes Global Properties to brand its luxury residential real estate portal with its elite clientele worldwide.
Enviable Palm Beach Gardens' Waterfront Address
With a world-class development team, the design for Landing at PGA Waterway will soon be unveiled and available for sale. The boutique, gated community is set to offer 98 spacious marina-front residences ranging approximately from 3,100 to over 5,000 sf. Homeowners will arrive at the residential sanctuary through a 24-hour manned guardhouse to undercover parking.  The eight-level towers will include six residential levels that rise above two floors of underground parking, providing elevated views of the Intracoastal Waterway.
An extraordinary, multi-story Clubhouse will include, a Resident club room, state-of-the-art fitness center, expansive pool deck with cabanas, outdoor gathering places, and a myriad of resident services, provided by the on-site staff.
With its world-class destination address in Palm Beach Gardens, Landing at PGA Waterway is in the heart of a vibrant arts and cultural scene. The surrounding area boasts some of the best beaches in Florida, world-class dining and shopping, entertainment, and creative discoveries, and is recognized as the "Golf Capital of the World." The Gardens Mall and nearby Worth Avenue offer an abundance of designer shops and specialty restaurants. Nature lovers enjoy the John MacArthur Beach State Park, with 1.6 miles of pristine shoreline, water sports, nature trails, and more to enjoy. Boaters, fishermen, and divers relish the easy access to spectacular offshore adventures, and The Palm Beaches serve as the yachting gateway to the Caribbean. The Palm Beach International Airport and the private jet center at North County Airport are also just minutes away.
Landing at PGA Waterway is in its final planning stages, and pre-development project information is available by private appointment only. Join the VIP list to stay updated and be included as information is released. To join the VIP list and stay updated on the latest news, visit LandingPGAWaterway.com or call (561) 403-1011 to learn more.